█▓▒░★ Before & After 1158 Scott Street ★░▒▓█
Acquisition Price $15,000 Final Sale Price $275,000
Total Gut Renovation. Renovated property was complete with 3 1/2 Baths, Club Basement with wet bar, 9' main level ceilings, Vaulted ceilings in both Master Bedrooms, and each had their own bath! Granite Kitchen Counter Tops, Brazilian Cherry Hardwood floors throughout 1st level. This was the first house to break the $200,000 mark on this side of Federal Hill! Every room in home had crown molding.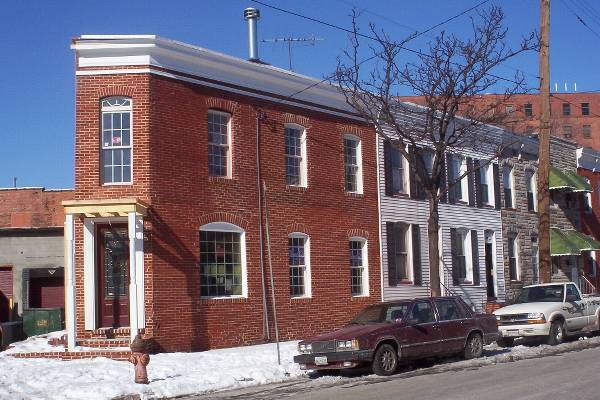 This was a property I renovated in Federal Hill Area of Baltimore City, MD. The above picture was 2 days into renovation, removing siding to uncover 100 year old secrets.
The clean & re-pointed brick picture above was property at 1 year. Inside was completely gutted to bare walls, complete shell with all floor joist removed. Basement foundation was underpinned, and dug down to allow for 8' ceilings. All internal structure was removed and reframed; from basements load bearing columns on up to roof trusses! What you see pictured at (top left) is front completely cut & re-pointed, lead paint removed, and acid washed. All window openings were resized, arches reset, and fitted with LOW-E double hung vinyl windows. 9' Mahogany Entrance Door, and custom made floor to ceiling arched window above entrance door in one of (2) of the master baths.
Where the pile of debris is, eventually became the kitchen on the lower level, and another master bath on the top level. The back wall you see was removed, and an addition added that boosted the square footage by 300 square foot. At $240+ per sq. ft. at the time, effort was definitely worth it!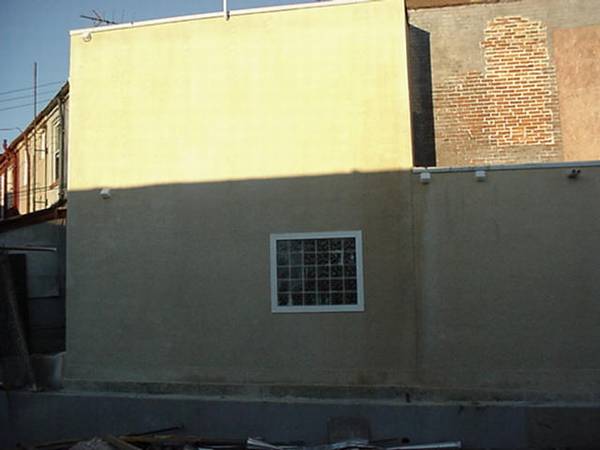 Addition with Glass Block Window.
New main load bearing footer with custom brick support columns. I was lucky to have been able to salvage enough original bricks from the back wall tear out - Baltimore Red, to complete the columns. They were exposed in the finished basement, and ended up being the supports for a wet bar, that was built between the 2 columns.
Jack Arch Set for new front window.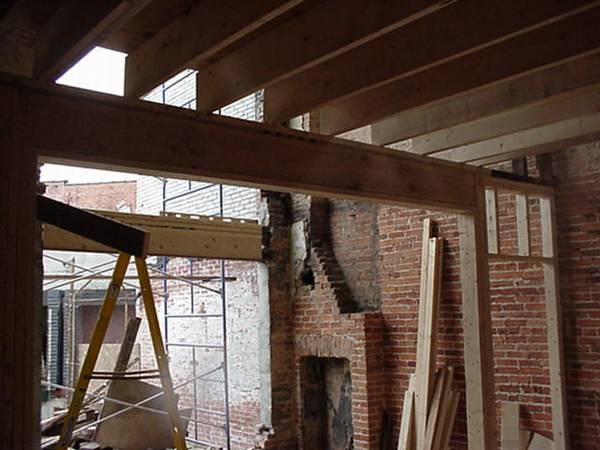 Framing
Crown Molding & New Gas/Wood Fireplace Custom Built Surround.